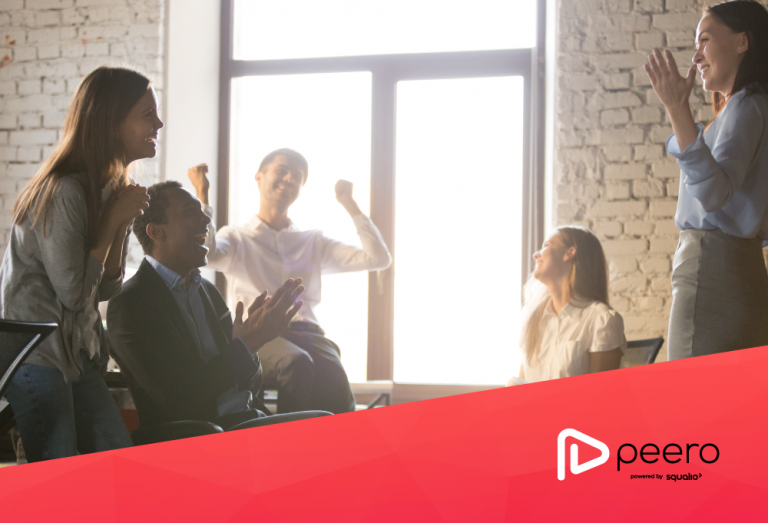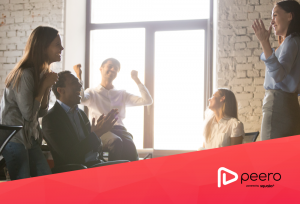 Company values make up the main, basic company philosophy that permeates the daily life of the business and the employees. These views also affect the company's interaction with partners, customers and shareholders. The company's culture must be in line with its core values in order to create a common and positive environment for all parties. How can you use them to your advantage? Get familiar with the experiences of Google, Kellogg's, 3M, Meijer and Olympus!


1. The example of Google becoming one of the most coveted employers
Almost everyone seems to have heard of Google's reputation for being a good employer and partner. Such an influential business requires particularly strong corporate values, and Google does not disappoint. They refer to their values as "ten things we know to be true" and were internally agreed upon by the company only a few years after its founding. These values are:
Focus on the user and all else will follow.
It's best to do one thing really, really well.
Fast is better than slow; Democracy on the web works.
You don't need to be at your desk to need an answer.
You can make money without doing evil.
There's always more information out there.
The need for information crosses all borders.
You can be serious without a suit.
Great just isn't good enough.
It is clear that Google takes their company's values very seriously, and holds its employees to the highest standards. Google also acknowledges that they review their values to ensure that they continue to align with the company's goals and mission, and they have done so on several occasions. Using the company's values as a basis to tackle any situation or question has made Google one of the most coveted employers in the world, providing its employees with pleasant and humane working conditions, while maintaining a high level of productivity and quality.


2. Kellogg's – Diversity is Value!
Kellogg's, one of America's largest food companies, use their six core values to reflect the type of employees they want to attract, the companies they want to work with, and the types of products that meet consumer needs. This company has set integrity, accountability, passion, humility, simplicity and a focus on success as its six core values.
Kellogg's strong commitment to stick to its values has brought significant recognition and benefits to the company. In terms of diversity, Kellogg's was one of the 50 most inclusive and diverse companies linked to Black Enterprise, and it has also been included in Diversity, Inc.'s list of top 50 best companies suitable for veterans and LGBT employees in 2018. Furthermore, the Ethisphere Institute named Kellogg's as one of the most ethical companies in the world.
"How can we connect Kellogg's vision with its employees? A method that helps to achieve this is to provide feedback on employee behavior and success. The best way to do this is through a global feedback platform, […] as it allows every employee to see how others behave and prosper at Kellogg's, "[M1] says Melissa Howell, Kellogg's Chief Human Resources Officer.


3. 3M – Investing in employee education is a benefit to the company
3M is an international company, with more than 88,000 employees, that produces innovative technologies. The values which 3M chooses to uphold are:
Act with uncompromising honesty and integrity in everything we do.
Satisfy our customers with innovative technology and superior quality, value and service.
Provide our investors an attractive return through sustainable, global growth.
Respect our social and physical environment around the world.
Value and develop our employees' diverse talents, initiative and leadership.
Earn the admiration of all those associated with 3M worldwide.
In order to bring its values to life, 3M has focused on strengthening employee talent, initiative and leadership. 3M also supports programs such as WorldSkills, DonorsChoose.org, Frontline Sales Initiative, Young Scientist Challenge and 3M Visiting Wizards. The aim of each initiative is to inspire the next generation of scientists and inventors.
Although the company's values are well defined and implemented on a daily basis, 3M has had several challenges in bringing together its workforce. The company has a wide range of employees – a traveling sales team and employees working in a fixed workplace, employee unions and non-union employees, as well as a wide age range of employees, from young professionals to employees approaching retirement age. In 2009, 3M introduced a platform for employee motivation and feedback with the objective of bringing together all employees of the company, with the added goal to implement company values on a daily basis. This has demonstrated excellent results – employee involvement in the company's processes has increased by 7% and, overall, 99% of workers used this platform on a daily basis.

4. Meijer – values ​​appreciated by both employees and customers
Meijer is a grocery store chain that has been providing healthy, fresh food since 1934. Thus, their values emphasize the importance of keeping customers happy, selling the freshest produce and keeping up with the rapid development of the food industry, while maintaining the highest standards of quality and safety in relation to its customers, food freshness, families, competition and health and safety in general.
To ensure that the company's values are put into practice, Meijer introduced a platform that allowed its employees to praise each other's efforts on a global scale and associate each recognition with one of the company's values. The company also implemented a number of special recognition programs related to employee efforts that reflected the company's values, such as leading security initiatives or generating new, innovative ideas. By focusing on the company's values, Meijer strengthened the connection and sense of belonging to these values in each of its stores, which increased not only employee but also customer satisfaction.


5. Olympus – values for engagement
Olympus Australia is a subsidiary of Olympus and is responsible for the marketing and distribution of Olympus' innovative product lines to medical and scientific companies in Australia and New Zealand. Olympus aims to make people's lives healthier, safer and more fulfilling by practicing and living their core values on a daily basis:
Integrity: We are trustworthy and act in good faith
Empathy: We care about all of our stakeholders
Long Term View: We look beyond the present to deliver future value
Agility: We challenge the status quo with open minds, focus and speed
In line with the company's values, Olympus has donated US$ 100,000 annually to its five long-term charities. The company has also developed internal environmental initiatives, including the implementation of an integrated quality and environmental management system. Olympus has also developed an internal assessment platform that has allowed the company to align its corporate values more closely with its recognition program. The benefit of bringing Olympus' values to life on a day-to-day basis has been evident: activity in the recognition program has increased by 102%, while overall engagement rates have grown from 34% to 63%.
Leading companies in five different industries prove that a company's values can be used to their advantage – to promote employee satisfaction and broaden their knowledge and understanding of the company's goals. This results in loyal, educated and interested employees who ensure that every customer is satisfied.
However, in order for the company's values to offer a benefit, one must ensure that everyone is "on the same page", which can be achieved in various ways, but above all – by providing employees with feedback!