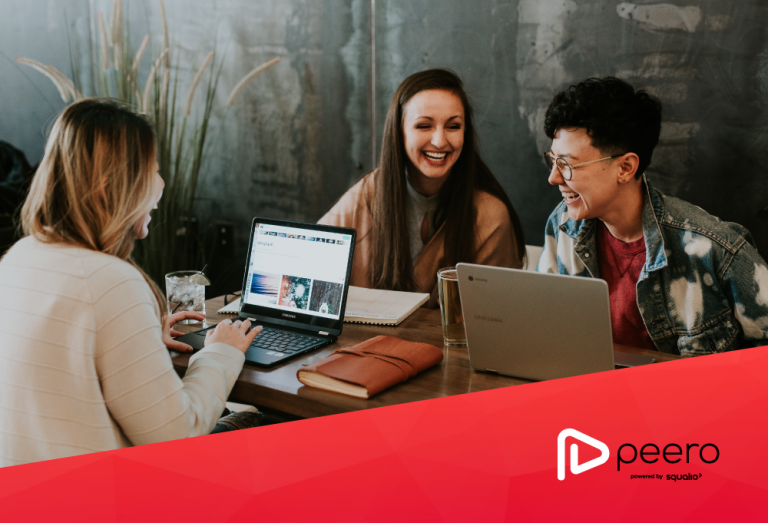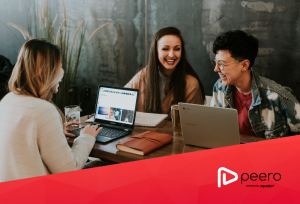 Enhancing employee engagement and recognition can boost employee productivity and performance.
An Emotional Commitment to Your People
People-first cultures work wonders. They help create powerful work relationships and, in turn, allow you to reap the benefits of higher engagement such as increased employee motivation, satisfaction, productivity, and retention.
For this very reason, top-class organizations from around the world have shifted to investing heavily in employee recognition and engagement.
The Secret Formula to Unending Success
The principal formula is pretty simple!
Better employee engagement and recognition, coupled with strong communication, is always equal to improved productivity in the workplace, leading to unparalleled profit and growth spurts.
If you're still wondering how do we do it, let us give you a quick overview:
Higher engagement = lower absenteeism = greater working hours
Better communication = key driver to customer satisfaction = higher revenue
Higher engagement = low turnover = hiring costs reduced significantly
Better communication = improved financial performance = sustainable profit growth
Now that you have a greater understanding of the never-ending business benefits you can secure through improved employee engagement, it's time to entrust us to help you take your business to the next level.
The Substantial Impact of High Employee Engagement and Recognition on your Business
The benefits of boosting your employee engagement and recognition are plenty. Here are some of them:
Peero – Drive Company Culture Forward
By serving hundreds of diverse clients from around the world, we have been able to grasp the notion of various high-performance work cultures and structures, which has led us to advance our strategies in assisting you to achieve lasting business success.
What We Have Seen our Clients achieve by using Peero
95% engagement rate
2.5x more market recognition than before
5x less employee turnover
What You Achieve
Comprehensive communication mapping for frequent employee interactions
A list of key drivers for winning the hearts and minds of your workers
Promising unconventional strategies for improved corporate performance
Hundreds of tips for easy employee recognition and success celebration
Get in Touch Today!
We promise results and help you achieve a competitive advantage in this dynamic digital age by enabling you to truly empower your team
So, what are you waiting for?
Implement Peero today and elevate your company culture!