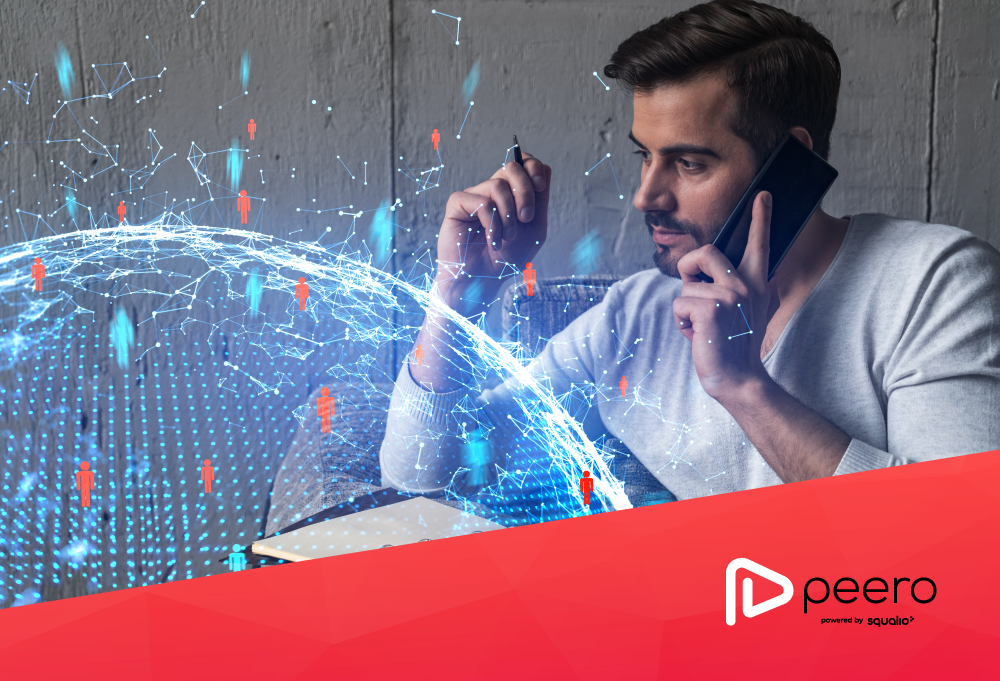 Undoubtedly, the year 2020 has had an impact on the working environment and the field of personnel management. Distance-working in areas where possible, as well as the use of technology to replace face-to-face meetings have been key factors in changing the daily lives of large sections of society. Let's explain what tendencies in personnel management will the year 2021 bring.
Digital technologies in personnel management
Looking back at the time before the pandemic, many companies have concluded that their team was very united; often meeting together at various team events, each with their own daily traditions, which made the working days more fun. At the moment, we have to look for alternatives to all this.
In order to maintain the company's values, a good work atmosphere as well as employee togetherness, even when working from home, personnel management specialists will have to be especially creative in the use of various digital platforms. Likewise, every company must take a critical look at its values, thinking about how they can be applied to both employees and customers during this challenging time, while continuing to stand for them.
In order to promote teamwork and increase productivity, it is possible to use various technological solutions, which allow not only to set priorities and work goals, but also to provide feedback to employees on what has already been done. It is precisely the feedback that employees tend to lack when working remotely, so this year's focus should be on how to overcome this issue.
New types of offices or "the hybrid office"
Work spaces have been slowly changing in recent decades. From offices with many small spaces, to large spaces divided into several smaller workstations, to an open space office, where almost every activity has its own place (for example, telephone booths, etc.), all of which have come about in the last 20 years.
It is no secret that the Covid-19 pandemic will affect the environment in which we work by moving to the next phase, the hybrid workplace. A hybrid workplace can be personalized in a number of ways, for example, depending on what each employee's job is, what the nature of the job is, what the employee's personality is, and how often that employee plans to work remotely. Nowadays, multifunctional offices and co-working spaces are becoming more and more popular – by using them, the employer can save on the various expenses of office technical costs, and employees will always have a place to meet with their colleagues. For example, if employees work remotely 3 days a week, and come in to the office only twice a week, it is better to find a comfortable and cozy room for these meetings than to maintain an office that is empty most of the week.
Of course, the importance of the home office has grown significantly during this time. In 2021, employers will also have to help their employees to create a comfortable workplace at home, which not only meets the requirements of ergonomics, but also the conditions of the employee's household. For example, providing employees with noise-canceling headsets for use during video conferencing. The employer must also draw up rules to be followed when working remotely, for example, the employee must always be available during working hours, but must also have time for breaks, and pay attention to ergonomic factors themselves.
Flexibility in the work schedule, not in the workplace
Although many companies have allowed employees to work remotely throughout 2020 (and this regime is expected to continue in 2021), the next wave of accommodation provisions will be to give employees flexibility on when they work. In 2021, the number of jobs where employees no longer have harmonized working hours is expected to increase, and instead the focus turn to the set of results to be achieved, regardless of how long it takes them to achieve these results.
Such a system makes life easier for parents whose children study remotely and are also constantly at home. Help with schoolwork is especially needed for younger pupils, which prevents parents from making full use of their working hours. However, if it isn't too 'pervasive', parents could choose a suitable time to work, such as starting work in the afternoon or early in the morning.
Increased concern for employees' mental health
Over the past several years, employers have offered new benefits and support to their employees, such as extending parental leave or giving a day off on their birthday. Due to the pandemic, employers have become aware of the critical importance of mental health, as well as its connection to the necessity of complete relaxation. Employers and HR professionals will work to reduce mental health stigma by extending mental health benefits, setting up joint 'mental health days' in companies and supporting other initiatives to improve the mental health of their employees.
According to an article by Forbes, 80% of employees surveyed would be willing leave their jobs in favour of working at another company that takes care of employees' mental health. This is especially evident during a pandemic, when the boundaries between work and leisure often blur, leaving workers with no time to rest and feeling physically and emotionally exhausted.
Employee monitoring will no longer be the norm
During the pandemic, more than one in four companies have purchased new technology to passively track and monitor their employees. However, many of these same companies have not addressed how to balance employee privacy with technology. Today, more and more employees are expressing dissatisfaction and frustration with the constant supervision by the employer. In response, new rules could emerge in 2021 that will begin to set limits on what employers can track about their employees.
How to monitor employees without tracking them? This year, the thought process needs to change a bit – it does not matter how much time the employee spends on a particular task, nor does it matter how long the employee spends not fulfilling their direct job responsibilities, as long as the following two conditions are met. Firstly, the work must be done on time, and secondly, the work must be done qualitatively. Continuous monitoring of employees does not promote mutual trust, and therefore it can create a much more stressful work environment, which will not benefit productivity.
In terms of personnel managements, 2021 will be marked as a year of digital change, where the use of technology will play an extremely important role in supporting personnel management professionals in the promotion of employee evaluation, motivation and sense of belonging, the maintenance of positive feedback and corporate culture, as well as in strengthening team collaboration and involvement. To learn how to developed technological as well as HR collaboration of a new and improved quality, read this article (link)