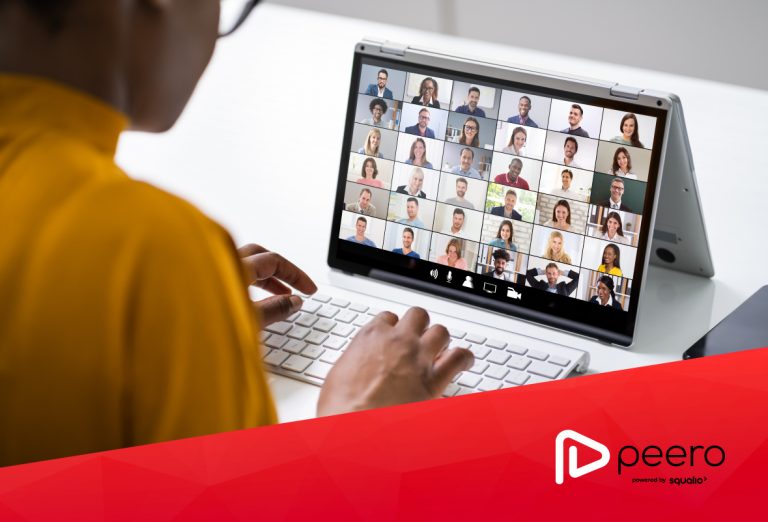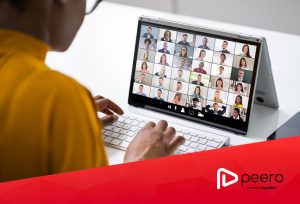 International HR Day has been celebrated on 20 May for a few years already. European Association for People Management (EAPM) has declared this day International HR day, in order to raise awareness of the role of HR in companies and organisations.
This year's thematic call for HR professionals – HR shaping a new future. The call is quite strong. It could even be said that the expectations and challenges for the professionals of HR have been set very high. How exactly will HR shape the "new future" that is already happening right here and now?
For sure, this is an age of innovation, and I believe that it should also be applied to HR. There is no single recipe that would work for different types of business and companies. So no HR specialist has access to a handbook compiling the rules of good practice regarding process implementation, modification or elimination to successfully support the growth of a company in the new normal environment.
However, here are the main factors that are to be taken into account for those working in HR to ensure business support:
Remote work is here to stay — regardless of whether it is partial, voluntary, or an added benefit, because certain employees will definitely want to work remotely.
Restrictions regarding a safe work environment will stay around in the foreseeable future, so the return to life and business is the same as it was before the pandemic.
Since we have been trying to adapt to the new conditions for the last year and a half by learning new technology to balance work and private life, most of us now understand that we carry "luggage from the past" along with us in the new normal conditions. HR professionals should be the ones able to identify what is unnecessary in this "luggage" — what should be thrown away altogether, replaced, simplified or re-added.
For the sake of basic efficiency, the following things should be discarded from the "luggage":
paper documents, such as applications for the granting of leave or benefits or performance evaluation forms in paper format;
five different collaboration platforms — by now you should have realised that it is both more worthwhile and efficient to work on a single platform;
bureaucracy in regards to the organisation of work processes, namely unnecessary approval steps, complex systems, or lack of systems;
failure to inform work candidates about the progress of the process, which greatly affects the image of the employer and the possibility of attracting future candidates.
What should be replaced or simplified?
The training and retraining of employees is more important than ever before. If up to now we often simply looked for new candidates as soon as new competencies were required, then in the current circumstances it is necessary to promote qualification improvement or even retraining of existing employees directly within the organisation. Provided, of course, that the acquired knowledge can immediately be applied in practice. It will get increasingly difficult to find new employees, our market is small and the number of people is limited, therefore, HR professionals should use this chance to create additional value for the existing resources. Retraining is closely related to the evaluation of existing employees in regards to both job performance and talent evaluation. I believe that both of these areas are facing significant changes, from setting individual goals (the scale of the goals, the individual's ability to objectively influence the goal outcome, as well as regular auditing of the goals), to providing feedback on both results and collaboration. Are we ready to be innovative in this field?
What to put in the "luggage":
Learning via action. In reference to the previous point, I believe that this may be a complete innovation for some organisations, as there may not have been a set approach to the learning and development process so far.
"Back to office" technologies. We will have to be able to provide a way to monitor the process of returning to work for those employees who want or have to return to their job. I really hope Excel will not be used to track who arrives at the office and when, which room they have used and with how many people they have interacted during the day.
Involvement, motivation, wellbeing and organisational culture as constant elements of hybrid work environment operations. One example could be a simple thing such as team building. How does one ensure it takes place regularly and effectively? We should stop waiting for summer when there might be less restrictions on gathering, and accept the fact that teams will no longer share the same office, even if the pandemic were to end within a day. We should be planning these things in advance and in correspondence with each other so that they can be implemented for both on-site and remote employees.
Yes, we have been discussing data-based decisions a lot and for several years already. In order to introduce process changes within an organisation, management should be persuaded that they are necessary. HR professionals, in turn, need to be able to use the data available to the organisation, make measurements, and draw conclusions about implementing change.
HR is really on its way to building a different future. Our people are the ones that constitute the future. The challenging task of HR professionals is to revise this "luggage" in order to support organisations and their staff on the way to change.